11 September 2019 18:50
This text has been translated using machine translation. Possible incorrect translation.
FREE ENTRANCE: Athens Festival «Ta Faliriká 2019»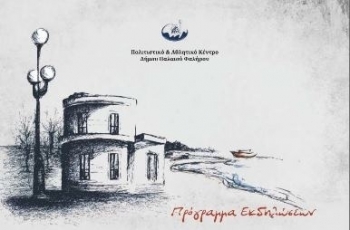 20:30 from September 1 to September 17, 2019.
Region / City: Athens
Address: 175 62, Leoforos Poseidonos & Achilleos, Palo Faliro, Batis Beach (Λεωφ. Ποσειδώνος & Αχιλλέως, Παλαιό Φάληρο)
Phone: (+30) 210 98 440 92
The popular cultural festival of the municipality of Palo Faliro «Ta Faliriká» and this year is open to all, with many free events. It will be held during the first two weeks of September at Batis Beach.
At the venue, the Pavilion of the Social Mutual Assistance Store will be waiting for your participation ONLY AS A FOOD.
The event starts at 20:30 daily.
FREE ENTRANCE:
The Program of Events can be viewed on the site by clicking on the link below "Source".
A note from: InfoRuGr.com - GREECE IN RUSSIAN
More detailed information, see the link below - "Source".