12 April 2019 8:00
This text has been translated using machine translation. Possible incorrect translation.
1. Acquaintance with the service and the entrance to the Admin panel - Online. (Test site - free)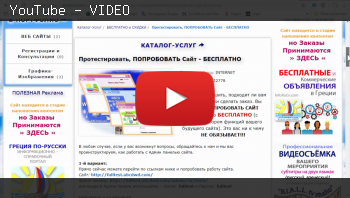 The video shows where the link to the service is - ″TESTING the Site - is FREE″. And how to enter the "Admin panel" site - Online, for further work with him.
If you do not have sound, please let us know via the message form on the Contact page.